Meet the

Full Supply


Team
Connie Menser
Executive Director
Connie Menser enjoys the role of Executive Director at Full Supply, a non-profit organization she founded in 2004. She is passionate about being actively engaged in Christian leadership development and helping women grow spiritually for greater kingdom impact. She has seen how personal and strategic investment in the individual transforms the leader, their relationships and their community.
Full Supply has impacted thousands of women in the U.S., Russia, Venezuela and Kenya. Soon, the ministry will expand its outreach to India. By God's grace, women have been trained/mentored in the U.S. and key leaders overseas impact their own countries.
Connie and Charles have been married for 14 years. Together they spoil their Aussie-mix, Socks, who loves walks and treats. They attend a local church where they both worship and serve. They also enjoy traveling, movies, eating out and drinking hot chocolate.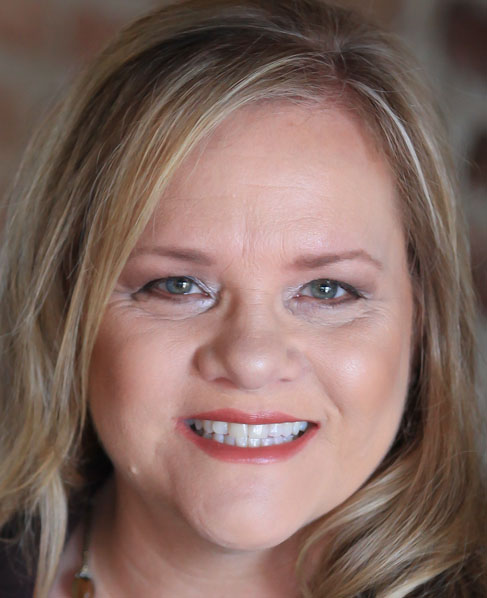 Monica Coley
Board Chair
Monica is in her second year toward a Doctorate in heath informatics. She has worked for Cerner Corporation for the past sixteen years and is currently their Director and Portfolio Leader.
Monica's passion is to empower women for Christ. So, when the opportunity arose to serve with Full Supply as board chair, she felt it was in fulfillment of that calling.
Monica loves music and has her own album on iTunes! She enjoys international travel, which is strange since she is a military brat! She went to London for the 2012 Olympic Games, she took her first sabbatical in Rome and Australia in 2014 and recently traveled to South Africa in April of 2020 (and yes, she went on a safari)!
Sharon Frost
Treasurer & Secretary
Sharon has an MBA with a concentration in accounting, and has held various positions, including Controller for three different non-profits.
Although she enjoys her career, her love for God is the most important thing in her life. Sharon has a strong desire to help others, especially women, see their full potential and purpose that God has for them.
She is extremely family oriented and enjoys spending time with her husband at their cabin in the North Carolina mountains. Some of her favorite moments are being surrounded by her children and grandchild. During her downtime, she can be found cuddled up with her Chihuahua and Chiweenie reading.
Nakisha Ussery
Events Coordinator
Nakisha has over 20 years of experience in program development and planning for healthcare professionals. She has a passion to see students and faculty succeed in both life and work.
What gives her the most joy is coordinating events, fundraisers and conferences. She loves transforming events into something beautiful, inviting and spectacular. Nakisha is a go-getter. If she sees a need, she will be the first to take steps to fill it.
Nakisha married in April, 2020! She participates in committees at her local church and enjoys reaching out to the community for Christ. She has a daughter, age 17 and enjoys spending time with her family.
Bonnie became a member of our Board in 2020. She has a desire to bring hope and healing to those who are struggling with spiritual and emotional issues and guide them through their life challenges.
She is an Ordained Minister of Pastoral Care, a Licensed Clinical Pastoral Counselor, and a Certified Temperament Counselor. Bonnie also works as a Personal Assistant to the president of a market research company.
Bonnie is a caregiver to her elderly in-laws and a mother of two children, ages 21 and 17.